U.S. soybean cargo unloaded at China's Qingdao port – shipping data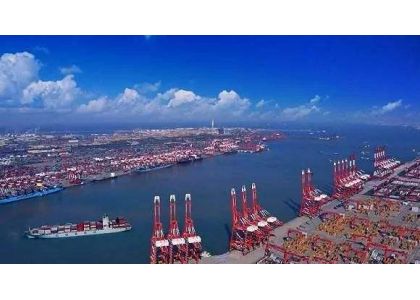 A vessel carrying U.S. soybeans has unloaded its cargo at the port of Qingdao in China on Friday, shipping data showed, amid a trade truce between China and the United States.
The Star Laura, originally carrying 69,298 tonnes of soybeans loaded in Seattle, arrived at Qingdao outer anchorage in early November.
The vessel's draft is now at 44 percent of its maximum depth, indicating it has emptied its load, data from Refinitive Eikon showed.
The ship changed destination to South Korea in early November but came back to the port in eastern Shandong province in December, still fully loaded, indicating it did not offload its cargo at that time, despite the course change.
China resumed purchases of U.S. soybeans earlier this month, after the two nations agreed to a 90-day trade detente in Argentina on Dec. 1.
Beijing has since bought around 3 million tonnes of soybeans from the United States, according to data from U.S. Department of Agriculture, and is poised to bring in more cargoes.
However, Beijing's tariffs on American oilseed cargoes remain in place. China imposed 25 percent tariffs on a list of U.S. goods including soybeans on July 6, in response to similar moves by the U.S.
Source: Reuters (Reporting by Hallie Gu and Tom Daly; Editing by Sunil Nair and Christian Schmollinger)