Qingdao port automatic terminal set a new record | shipping service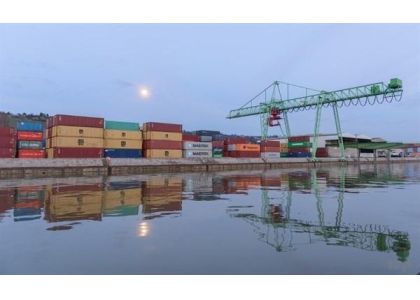 Qingdao port automatic terminal set a new record | shipping service
At 9:26 on December 31, 2018, with the final container unloading of "santos express" completed, Qingdao port's fully automated container terminal received good news: the average efficiency of a single machine is 43.23 natural boxes/hour, breaking the world record of 42.9 natural boxes/hour set in April.
Under the low temperature of -6 c, the automatic wharf has given play to its unique advantages, strong system and equipment support, orderly and efficient loading, unloading and production, and successfully completed the natural box operation of the whole ship in 1992 and set a new world record.
Santos express ship captain Andre Czarnotta delivered the confirmation letter with the words "Qingdao port average efficiency of 43.23 natural boxes/hour", and said: "we are very surprised by the efficiency of this operation. Congratulations and thanks for the high efficiency and excellent service created in the operation!"